How to get a UK Driving Licence
---
Important information on the UK driving licence & how to get it.
So, maybe you want a drivers licence in the hope you'll never have to endure the smell of urine on public transport ever again?
…Or perhaps it's slightly embarrassing having your Grandma drop you off on dates.
Whatever the reason, in this article - we will tell you everything you need to know about the provisional driving licence and the driving licence once you have passed your test.
Ok, so here we go!
---
The criteria for a Provisional Driving Licence
To be 15 years + 9 months old, or older.

Have satisfactory vision, with or without glasses. You must be able to see a number plate from 20 metres in the distance.

Provide the DVLA with ID. Preferably a Passport.

To be able to disclose your place of residence over the past three years.
Don't match the criteria? Unfortunately you won't be able to apply if this is the case. Whether it's because you aren't old enough, needing to invest in a new pair of glasses. Whatever the reason, you need to match the above.
For those who can provide the details above, let's move on!
---
How to apply for a Provisional Driving Licence
There is a number of ways on how to apply for your Provisional Driving Licence. The best way would be to apply online. Just follow what the DVLA instruct you to do on the application form, it is very straight forward and user friendly.
Click here to go to the application form.
How much does the Provisional Licence cost?
It costs £34. Make sure you have sufficient funds before starting the application.
How long will it take for the Licence to get to me?
The DVLA state that the licence should arrive within a week if you apply through the internet.
---
Assuming the licence has arrived...
The next step will seem rather boring, but it's important that you know what everything on your Licence means.

---

---

---

---

---

---

---

---

---
What does the Provisional Drivers Licence enable you to do?
Well, you can now buy energy drinks at the shop without any hassle.

You will now be eligible to take your theory test.

Enables you to start your driving lessons. Whether it's an Intensive Driving Course, or standard lessons - it doesn't matter.

Once you have passed your theory, your Provisional Drivers Licence allows you to take your Driving Test.
---
Ok, so next stop - Passing your theory.
We recommend revising. If you are one of those who takes information in like a sponge - and you normally pass exams with little or no revision, well, think again. If you don't revise, you won't pass - You do want your Driving Licence, right?
The best resources
If you are the type who doesn't want to spend anything (I know your type) then this Theory Test revision tool could be a fantastic option, although it's free - it's an excellent resource which has helped plenty of students pass their theory test.
---
Next... Finding an instructor who actually wants you to get your driving licence before you're 84.
Recommendation is defiantly best for this one. Using social media to look into your local teachers reputation is also another option. A good driving school will want you to get your drivers licence as possible because they have waiting lists for new students. Not prolong lessons to get more money from you.
---
Now... The dreaded driving test.
You've got this!
You can book your test on the DVSA booking website.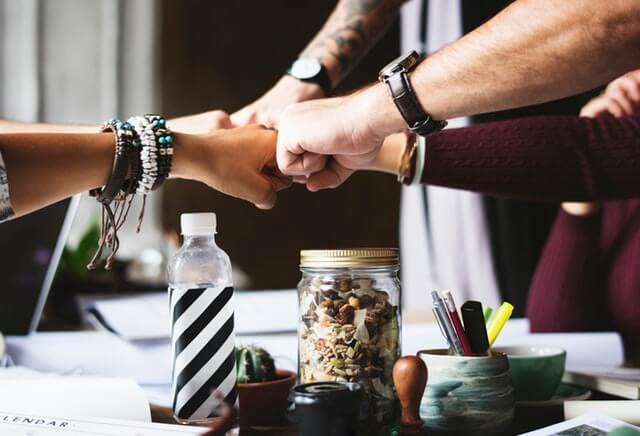 Now – it's easier said then done, but keeping calm is important here. You have been practising for hours on end at this point, and it's the last hurdle to getting your drivers licence. Just replicate what you have learnt in your lessons and you will be absolutely fine.
If you fail, guess what? It's not the end of the world.
Simply book a new test and have another crack at getting your drivers licence again. You can also read our guide on what to do if you fail your driving test.
---
BUT I JUST WANT MY DRIVING LICENCE NOW!
Wow, ok. Well, we understand that waiting months for a test can be difficult. This is why we offer a service which searches for earlier tests. This could assist you in getting your drivers licence a little quicker.
Want to give it a try?
---
So if you're still with me at this point, you're either incredibly bored or you REALLY want your drivers licence. Unfortunately, there's not much more advice I can give. It is a straight forward process, albeit difficult, but straight forward. Never give up - you will get there. Practice makes perfect, and this is what you need to do. Hurdles will always come up whilst getting your driving licence. But - Grit, drive and will-power is needed. If you have these qualities, you'll nail it.
---
Now I have my Driving Licence, what can I do?
You can get insured on your own car. Insurance is expensive, so make sure you shop around on the comparison sites.

You can drive on your own with no driving professional present.

You can do your pass plus (This can bring down your premiums by as much as 30%).

You can add to your driving licence with HGV tests and a variety of other vechicles.
---
---